Book your Harz holiday
My holiday home
Our claim
We not only want satisfied guests, we would like enthusiastic guests
who would like to visit us again and recommend us
My holiday home 1 in Wernigerode awaits you since September 2016! Enjoy your time in the Harz Mountains on 100 sqm of living space in upscale furnishings as well as on a generously designed terrace.
The centre of the Harz town of Wernigerode with numerous shops, cafés and rustic gastronomy can be reached in a few minutes on foot. The central train station is located in the immediate vicinity of your holiday home.
My holiday home 2 leaves nothing to be desired. Also 100 square meters of living space with a spacious living and dining area, two bedrooms, two bathrooms and a Finnish sauna form the basis for relaxed Harz holidays.
My holiday home 2 and my holiday home 1 are identically equipped. Especially for larger groups (8 people), friendly families or a generational holiday, it makes sense to book both holiday homes. Please note, however, that all furniture is firmly integrated or may not be transported for safety reasons.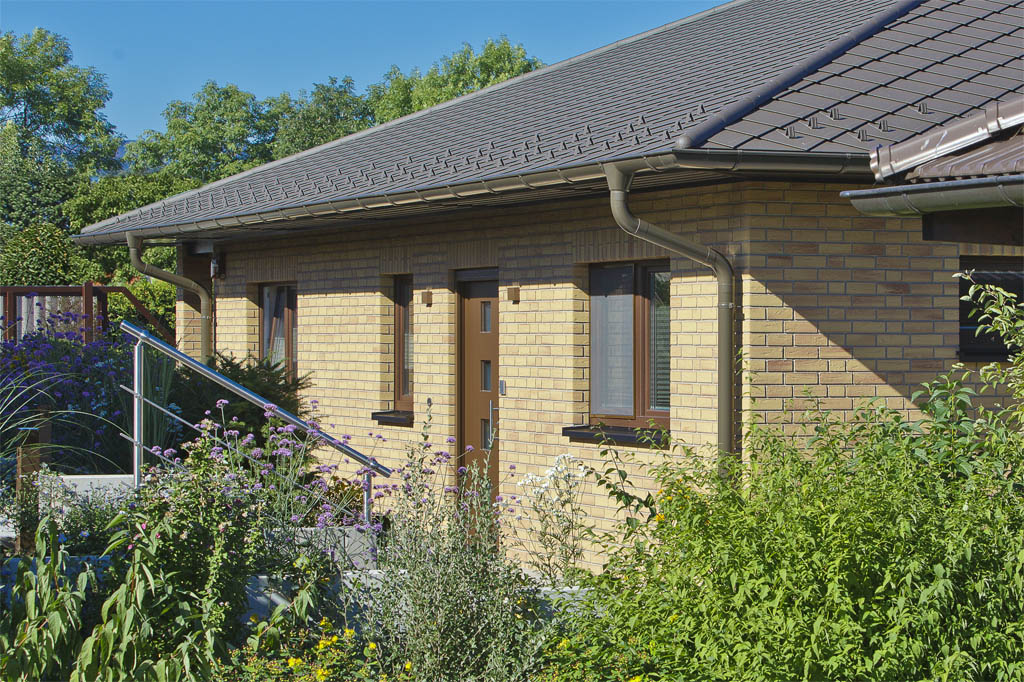 We have created freedom for you! In addition to Mein Ferienhaus 1 and 2, Mein Ferienhaus 3 has been created.
Small but fine on 70 square meters of living space with a combined living / dining area, two bedrooms, two bathrooms and an infrared cabin, we offer especially families with small children or couples to spend their holidays with us. We look forward to welcoming you soon in our family-run holiday homes.
sun 2 icon"The holiday home exceeds all expectations! Facilities, cleanliness, location and comfort, all at its finest. Value for money once! We will recommend it. Very nice hosts. Thank you again for everything, dear Mrs. Raue!
Sibylle
sun 2 icon"Uniquely good accommodation, state-of-the-art facilities at its finest, location perfect and super nice landlord"
Mabekre
sun 2 icon"Everything, there is nothing that did not like. Just lace, lace, and tippi-toppi clean, more is simply not possible."
Biene63
"The cottage was exactly as described, very clean, tasteful, modern and comfortably furnished, nice large terrace with 2 sitting areas, sauna, 2 bathrooms with rain shower, comfortable beds. We had a nice time in Wernigerode with our 8 year old son…"
Gunda
Direct booking with price advantage!
Book now for the year 2022 My holiday home directly on our website with a price advantage.
Early bird discount up to 10%
Wernigerode – the colourful city on the Harz Mountains
My holiday home in Wernigerode
Close to
the center, within walking distance south of the old town of
Wernigerode,
in the immediate
vicinity of the central train station,
three exclusive holiday homes
await you. Whether city, active or pure recreation and relaxation holiday – we invite you to spend your holidays here in the Harz Mountains. Of course, we also warmly welcome
business travellers.
Each holiday home can accommodate three to four adults as well as an infant up to the age of 2 years and has two bedrooms, each with a flat screen, two bathrooms as well as a Finnish sauna (holiday homes 1 and 2) or an infrared sauna (holiday home 3), where you can relax, especially after a hike, a bike ride or after an excursion. A fully equipped kitchenette with opening counter is integrated into the open-plan, light-flooded living and dining area. Cosy leather sets and an electric fireplace create a feel-good atmosphere, especially on cold winter days.Directly to the living and dining area is a large, partially covered terrace, where you can start the day with a leisurely breakfast, spend evenings by candlelight and have an electric barbecue.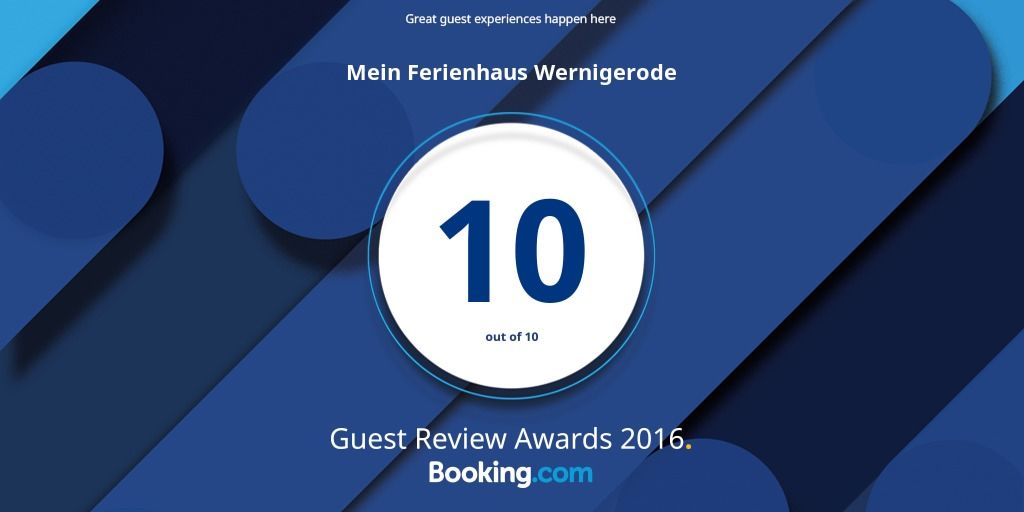 Guest Review Award 2016
The Booking.com Guest Review Awards are presented each year to partners who provide great service to their guests. My holiday home Wernigerode was also selected.
We thank all our guests for their visit and your review, which has helped us to this award.